I'm busy working on my blog posts. Watch this space!
Please reload
What is Asthma and COPD?

Asthma and chronic obstructive pulmonary diseases (COPD) are some of the most common illnesses, and carry a significant burden to the patient and the health care system.
Asthma is characterised by intermittent airway obstruction, inflammation and hyperactivity of the airways, and is becoming more prevalent. Some of the reasons for this increase have been attributed to poor air quality, obesity, sedentary lifestyle, and increase in sensitivities to allergens.
Obesity in particular is important, as this comorbidity has been linked to a worse outcome. it is linked to poorer response to medication, more frequent, significant, poorly controlled exacerbations, and most importantly - poorer quality of life.
In COPD it is the small airways that are affected, and the 2 most common forms are chronic bronchitis, where inflammatory changes affect the airways, and Emphysema, where these inflammatory changes destroy the alveoli.
COPD is predominantly caused by smoking, second hand smoke inhalation, occupational exposure with underlying genetic factors. 
Patients report shortness of breath on exertion (SOBOE) and when unwell, shortness of breath at rest (SOBAR). They become anxious about triggering an asthma attack, and reduce their activity levels, but this is directly linked to an increased risk of acute exacerbations, admission to hospital and mortality.
Up to 90% of asthmatics can experience an attack with exercise (exercise induced asthma - EIA), because of the increased respiratory rate, heat exchange and relative humidity, but with proper pre-exercise medication use in conjunction with an appropriate warm up and cool down phase, the incidence of EIA is actually quite low.
The main management strategy is pharmaceutical, but it is important to remember that exercise and overall health and wellness play a very important part in improving patient outcomes (1,2,3).
So how do you exercise safely with asthma / COPD?
The American College of Sports Medicine Guidelines recommend 2-3 days of aerobic exercise of 20 - 30 minutes duration, where you are working at 50% of peak oxygen uptake (which roughly equates to moderate intensity)(4), and studies have shown that improvements of quality of life and control of asthma symptoms is possible (5). Of course if a patient is significantly detrained, then a graded approach to this is required.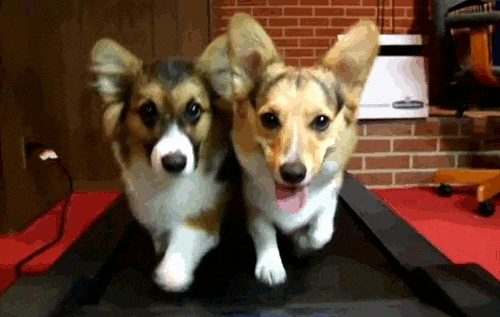 In addition to aerobic exercise, many other activities are beneficial to patients with respiratory disorders. Exercises that utilise the large muscle groups (such as resistance training) reduces the work of breathing, and specific diaphragmatic breathing exercises are useful in managing symptoms also.
For some patients, this is a daunting thing to undertake on their own, and these patients would benefit from pulmonary rehabilitation programs. This describes a program of education, graded activity modification and support from trained healthcare providers.
These programs incorporate elements of aerobic activity, stretching and strengthening programs. Improvements in upper limb strength assists in respiratory muscle endurance, and activities like pilates, tai chi and yoga assist in postural alignment for optimal functioning of diaphragm and respiratory muscles.
All of these activities lend themselves well to telerehabilitation applications, and the use of online support networks may help ensure patient adherence and motivation to complete the program.
Global Initiative for Chronic Obstructive Lung Disease (GOLD) Science Committee. Global Strategy for the Diagnosis, Management and Prevention of Chronic Obstructive Pulmonary Disease. 2016. http://goldcopd.org/global-strategy-diagnosis-management-prevention-copd-2016/. Accessed February 14th 2017.

National Heart Lung and Blood Institute. National Asthma Education and Prevention Program. Full Report of the Expert Panel: Guidelines for the diagnosis and management of asthma (EPR-3; source document); 2007.

Nguyen HQ, Chu L, Amy Liu IL, et al. Associations between physical activity and 30-day readmission risk in chronic obstructive pulmonary disease. Ann Am Thorac Soc. 2014;11:695–705.

American College of Sports Medicine. Exercise prescription for populations with other chronic diseases and health conditions. In: American College of Sports Medicine Guidelines for Exercise Testing and Prescription. 9th ed. Baltimore, Md: Wolters Kluwer/Lippincott, Williams and Wilkins; 2014.

Boyd A, Yang CT, Estell K, et al. Feasibility of exercising adults with asthma: a randomized pilot study. Allergy Asthma Clin Immunol. 2012;8:13